Can a person move to another state after she or he has been sentenced to probation or parole in Colorado?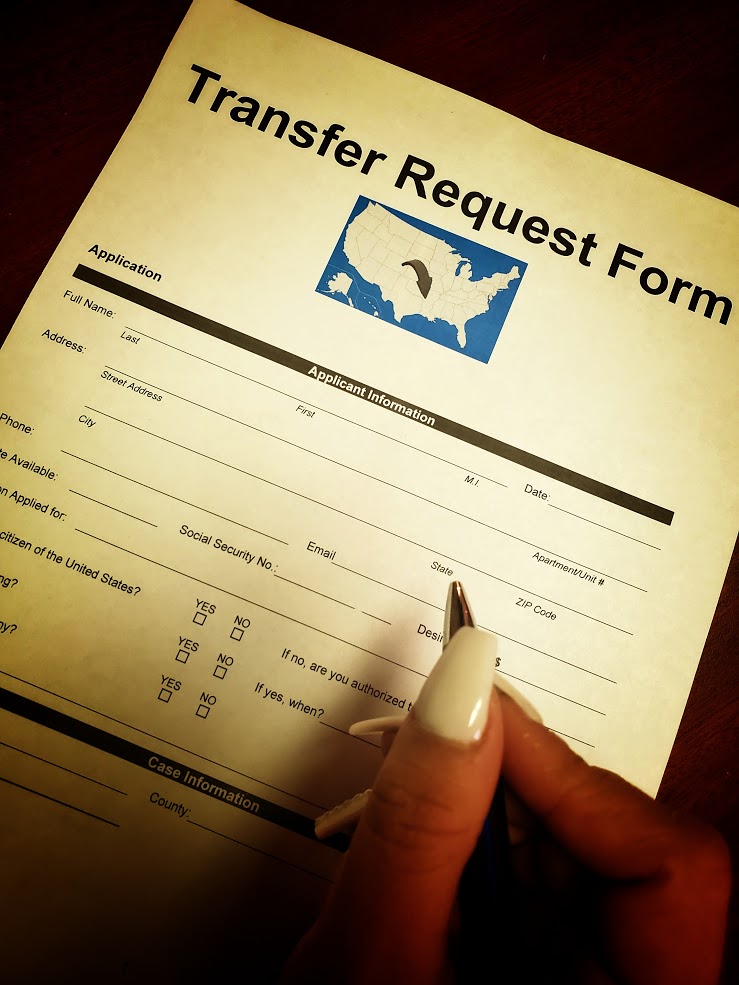 ICAOS, the Interstate Compact for Adult Offender Supervision provides for the orderly transfer of probation or parole supervision from one state to another. It does not provide for the transfer of legal jurisdiction, which is retained by the sending state. Currently, all 50 states, Washington D.C., Puerto Rico and the U.S. Virgin Islands are members of the Compact.
At the discretion of the sending/sentencing state, you may be eligible to transfer probation/parole supervision to another state if you:
have more than 90 calendar days or an indefinite period of supervision remaining at the time the sending state transmits the transfer request; and
have a valid plan of supervision; and
are in substantial compliance with the terms of supervision in the sending state; and
are a resident of the receiving state; or
have a resident family in the receiving state who have indicated a willingness and ability to assist as specified in the plan of supervision, and you can obtain employment in the receiving state or have means of support.
https://www.interstatecompact.org/icaos-rules/chapter/ch3 The above link is the government agency rules on transfers of supervision for offenders and has specific details for sex offenders, and additional information regarding discretion of the sending state.
Generally, ICAOS applies to felony convictions and deferred judgments of felonies. If you meet the above criteria for transferring your supervision, then ICASOS should apply and allow you to transfer. ICAOS applies to misdemeanors if the offense includes one of the following:

an offense in which a person has incurred direct or threatened physical or psychological harm;
an offense that involves the use or possession of a firearm;
a 2nd or subsequent misdemeanor conviction of driving while impaired by drugs or alcohol;
a sexual offense that requires the offender to register as a sex offender in the sending state.
A misdemeanor offender not meeting the above criteria could still be transferred if probation is willing at their discretion to do the transfer. It's important to have an open and calm conversation with your probation officer explaining how transferring you to another state would support the successful completion of supervision, rehabilitation of the offender, promote public safety, and protect the rights of victims.
When an offender applies for transfer under the Compact he/she is required to sign the Offender Application for Interstate Compact Transfer, and must pay an additional $100 application fee. This form requires signing a "waiver of extradition" by the offender and clearly states in part: "I will not resist or fight any effort by any state to return me to the sending state and I AGREE TO WAIVE ANY RIGHT I MAY HAVE TO EXTRADITION. I WAIVE THIS RIGHT FREELY, VOLUNTARILY AND INTELLIGENTLY."
If you are not compliant in the new supervising state, your original sentencing state will be authorized to issue a warrant for your arrest, and you will have to pay the fees to have you brought back to your sentencing state, called extradition, to have a hearing on any violations of probation/parole terms.
It is a best practice at the time of sentencing in a case to request permission by the Court to transfer your probation to another state, as it provides the prosecuting agency the ability to object or agree to the transfer, or potentially notify any victim for their position on the transfer. This can help probation expedite the request later on if there is a clear record as to the prosecution's position on transferring your supervision. 
Disclaimer: The information in this blog post ("post") is provided for general informational purposes only, and may not reflect the current law in your jurisdiction. No information contained in this post should be construed as legal advice from Muhaisen & Muhaisen, LLC. or the individual author, nor is it intended to be a substitute for legal counsel on any subject matter. No reader of this post should act or refrain from acting on the basis of any information included in, or accessible through, this Post without seeking the appropriate legal or other professional advice on the particular facts and circumstances at issue from a lawyer licensed in the recipient's state, country or other appropriate licensing jurisdiction