What to do after a car accident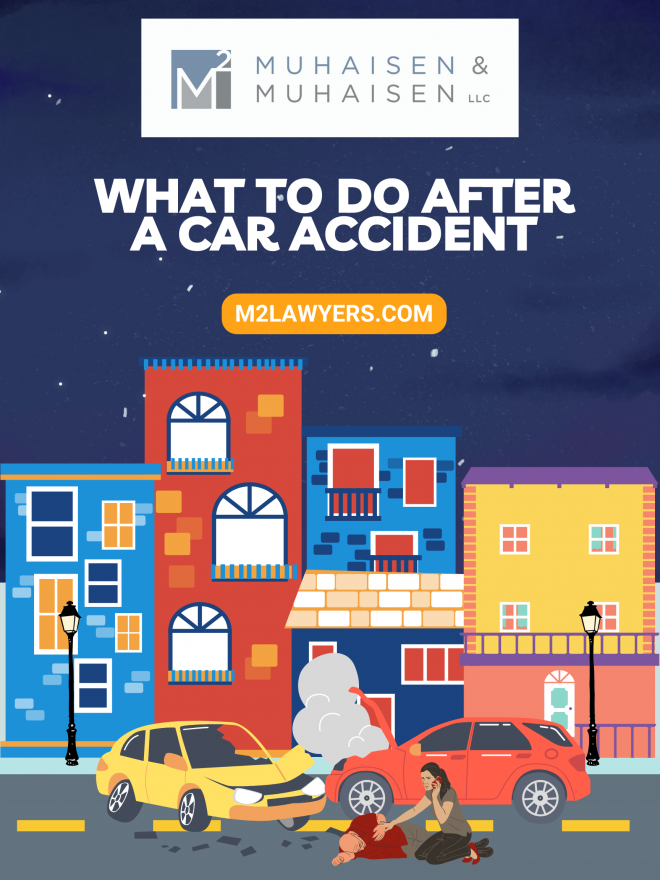 After a car accident, it's important to take the following steps to protect your rights and potentially seek compensation for any damages or injuries.
Stay at the scene of the accident and check for injuries. If anyone is hurt, call 911 and seek medical attention immediately.
Call the police and report the accident. The police will create an accident report, which can be valuable in any potential insurance or legal claims.
Exchange information with the other driver, including contact information and insurance information. Be sure to get the other driver's license plate number, make and model of their vehicle, and their insurance provider.
Take photos of the accident scene and any damage to vehicles or property. This can serve as important evidence in any potential claims.
Don't admit fault or apologize for the accident. Even if you think you may have caused the accident, it's important to let the insurance companies and the legal system determine fault.
Contact your insurance company to report the accident and begin the claims process. Be sure to provide them with all the relevant information, including the accident report and photos of the scene.
Seek legal advice. A car accident can be a complex legal matter, especially if there are injuries involved. A lawyer can help you navigate the claims process and fight for your rights.
In the aftermath of a car accident, it's important to take care of yourself and seek medical attention if necessary. It's also important to take steps to protect your rights and seek compensation if you have been injured or suffered damages. A lawyer can be a valuable resource in this process.
We have helped many Coloradoans after car accidents and vindicated their rights. Don't be outgunned, call us to schedule a consult ASAP: 303-972-0084 or m2lawyers.com