Purposes of Criminal Sentencing in Colorado
Sentencing in a a criminal case depends on many factors. These include what level of crime one is convicted of (after a plea or conviction at trial). This will help you to determine your "exposure," (how serious a sentence you may be exposed to). The Court will be limited to the "range" of options that the particular statute allows. These options may include a fine, probation, restitution, in-home detention, work-release, county jail sentence, or prison sentence.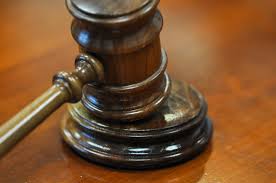 It is crucial you have an experienced criminal defense attorney prepare for, and conduct, your sentencing hearing. There is a lot at stake, including your employment, reputation, financial well-being, and most importantly your freedom. What price can one put on even one day that you are not with your loved ones or walking freely?
Judges consider the stated purposes of sentencing in Colo. Rev. Stat. § 18-1-102.5 when deciding a sentence in a criminal sentence. Our attorneys often remind the courts of these items when it benefits our clients.
These factors are:
(a) To punish a convicted offender by assuring the imposition of a sentence he deserves in relation to the seriousness of his offense;
(b) To assure the fair and consistent treatment of all convicted offenders by eliminating unjustified disparity in sentences, providing fair warning of the nature of the sentence to be imposed, and establishing fair procedures for the imposition of sentences;
(c) To prevent crime and promote respect for the law by providing an effective deterrent to others likely to commit similar offenses;
(d) To promote rehabilitation by encouraging correctional programs that elicit the voluntary cooperation and participation of convicted offenders;
(e) To select a sentence, a sentence length, and a level of supervision that addresses the offender's individual characteristics and reduces the potential that the offender will engage in criminal conduct after completing his or her sentence; and
(f)  To promote acceptance of responsibility and accountability by offenders and to provide restoration and healing for victims and the community while attempting to reduce recidivism and the costs to society by the use of restorative justice practices.
Disclaimer: The information in this blog post ("post") is provided for general informational purposes only, and may not reflect the current law in your jurisdiction. No information contained in this post should be construed as legal advice from Muhaisen & Muhaisen, LLC. or the individual author, nor is it intended to be a substitute for legal counsel on any subject matter. No reader of this post should act or refrain from acting on the basis of any information included in, or accessible through, this Post without seeking the appropriate legal or other professional advice on the particular facts and circumstances at issue from a lawyer licensed in the recipient's state, country or other appropriate licensing jurisdiction