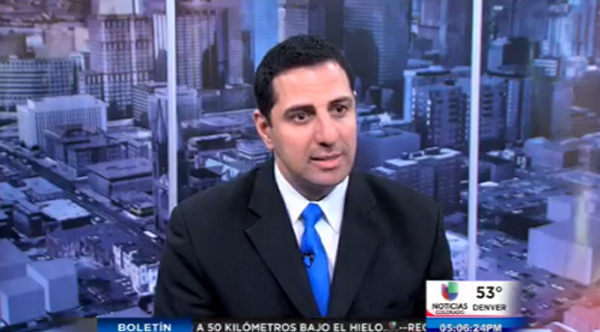 M2 Attorney Wadi Muhaisen comments on new underage curfew
Watch Wadi's interview on Univision: http://www.somosnoticiascolorado.com/2014/04/04/toque-de-queda-para-jovenes-en-denver/
The nightlife of anyone under 17 will be under the microscope of Denver's Curfew Ordinance beginning this weekend.
From April to September, Denver police officers team up with the Denver SafeNite Program monitoring public places to ensure youth 17 years of age and younger are accompanied by an adult guardian or parent between 11 p.m. to 5 a.m., Sunday through Thursday, and 12 a.m. to 5 a.m. Friday and Saturday.
Denver police say teens who are seen without an adult during active curfew enforcement hours will be transported to the Curfew Center where their parents will be contacted and a citation will be issued.
The curfew ordinance is in effect year-round, but enforcement is stepped up during the summer months.
Source: http://kdvr.com/2013/04/06/denver-curfew-for-teens-in-effect-through-summer/
Disclaimer: The information in this blog post ("post") is provided for general informational purposes only, and may not reflect the current law in your jurisdiction. No information contained in this post should be construed as legal advice from Muhaisen & Muhaisen, LLC. or the individual author, nor is it intended to be a substitute for legal counsel on any subject matter. No reader of this post should act or refrain from acting on the basis of any information included in, or accessible through, this Post without seeking the appropriate legal or other professional advice on the particular facts and circumstances at issue from a lawyer licensed in the recipient's state, country or other appropriate licensing jurisdiction