HIRING A CONTRACTOR FOR WORK ON YOUR HOME? TOP THINGS YOU MUST DO BEFORE YOU HIRE THEM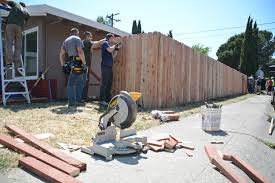 1. Make sure you have a contract that specifically spells out the items to be completed (in high detail), time line of competition, and the cost (with payment details).
2. The Colorado Construction Defect Act (CDARA) does not generally provide for attorney fees, make sure your contract with the contractor has an attorney fee provision, otherwise you are only entitled to your "actual damages" and by the time you hire an attorney you will be at a loss even if you prevail.
3. Make sure to write a simple amendment to any changes in the contract throughout the construction process. Changes in a project are very common, make sure you are protected and that you and your contractor are on the same page at all times.
4. Make sure your contractor has liability insurance in an amount to cover any defective work! Ensure that it is in place prior to them starting the job. Ideally, you should be a named insured on the policy.
5. Do not forget the notice you must give to your contractor for any defective work. You must send a specific notice of all defective work 60 to 75 days prior to filing suit, the contractor has 30 to 45 days to inspect the defects and offer a solution. The time period depends on if the property is residential or commercial. If you fail to do this and have the work re-done by another contractor you may be without a remedy.
6. Consult with an attorney. We offer free consultations for construction defect claims! Take advantage!
Disclaimer: The information in this blog post ("post") is provided for general informational purposes only, and may not reflect the current law in your jurisdiction. No information contained in this post should be construed as legal advice from Muhaisen & Muhaisen, LLC. or the individual author, nor is it intended to be a substitute for legal counsel on any subject matter. No reader of this post should act or refrain from acting on the basis of any information included in, or accessible through, this Post without seeking the appropriate legal or other professional advice on the particular facts and circumstances at issue from a lawyer licensed in the recipient's state, country or other appropriate licensing jurisdiction