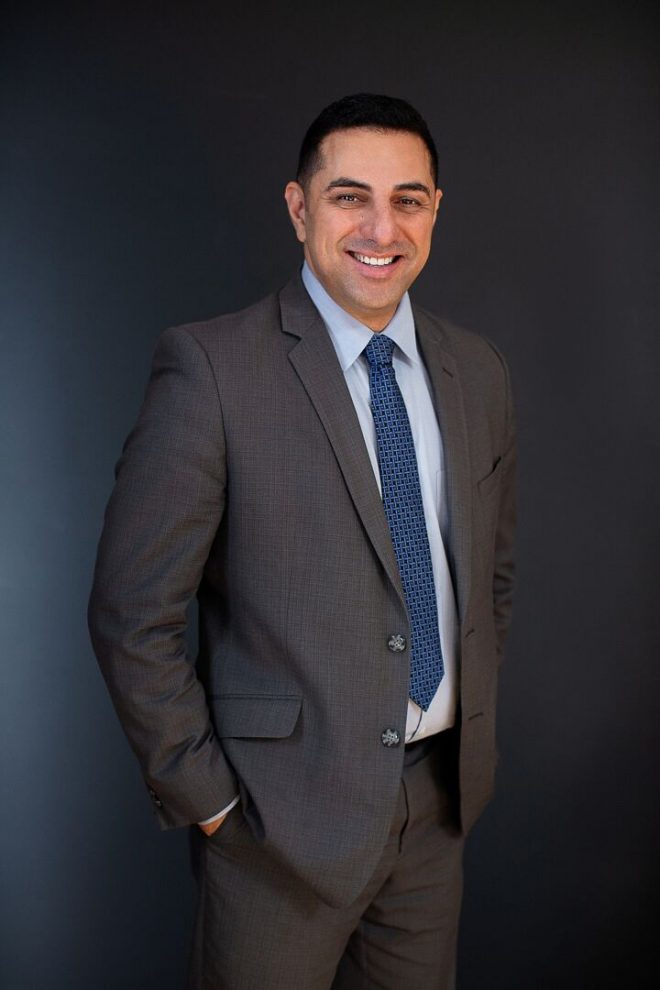 Wadi Muhaisen, Esq.
Partner
I enjoy client advocacy – especially in the courtroom. The quote below is from a juror who contacted me after a recent trial I won, and I hope it reflects the way I try to work in the courtroom for all of my clients. However, I also know that the legal system can be intimidating for people, and so one of the most rewarding aspects of this profession for me is when I can give my clients emotional, as well as legal, support. My goal with each client is to successfully vindicate their rights, and to help them through the process with a lot less emotional discomfort, as well. When I can help my clients with both a favorable outcome and help them to sleep better during their time of crisis, I know I am succeeding.
"Wadi, I wanted to connect with you to tell you that I was impressed with the job you did over the past 2 weeks. You spoke with purpose only when needed. Your comments were pointed and direct. When surrounded by adversity you maintained focus. Your speaking ability never blundered during examination. You served your client well and should be proud of the job you did."

-Actual Juror from one of Wadi's Many Trials
Perfect Vacation

:


Orient Express, London to Istanbul in 1936

Favorite Pastime(s)

:


Cooking ethnic cuisines, coffee shop conversations, and learning to play the violin.

Favorite Football Teams

:


Denver Broncos & Arsenal FC.

Favorite Animal

:


All Bears

Random artists in my music playlist

:


The Beatles - Sgt. Pepper's Lonely Heart's Club Band.

A Website or App I Frequent

:


bigthink.com

Device

:


Samsung Galaxy S22+
Wadi Muhaisen, Esq. – Partner
Wadi Muhaisen is a founding partner of Muhaisen & Muhaisen LLC; he conducts civil and criminal trials, and has won numerous bench and jury trials for clients all over Colorado.  He has appeared before most types of courts in Colorado and has litigated civil cases and serious felonies from inception to trial.
PRACTICE AREAS
Civil Litigation, Criminal Defense, Juvenile Law and Defense, Dependency and Neglect.
Confronting a criminal law matter or major lawsuit can be extremely stressful and unsettling
The main reason Wadi's criminal defense and litigation practices have become so successful is the personal attention he devotes to each client.
When you retain Wadi, he is the attorney who will personally handle your trial if it comes to that, and he will ensure that all avenues are exhausted when dealing with law enforcement, prosecutors, opposing attorneys, and judges on behalf of each of his clients. Wadi makes sure that his clients understand each step of the legal process and he will be at your side the entire time.
Actual Trial Experience and Record of Success
One of the best kept secrets is that many of the area's "top litigators" and "trial attorneys" have actually not conducted many actual jury trials. In contrast, Wadi has won dozens of trials for clients in all types of cases and against the so-called "top law firms" in the country. Wadi is ready to help you in your case. TRIAL TESTED – Examples
LANGUAGES
Arabic, Spanish.
EDUCATION
Metropolitan State College of Denver B.A. History, B.S. Criminal Justice
University of Denver College of Law J.D.
University of Notre Dame London LL.M.
NOTABLES
Named Rising Star by the Colorado Super Lawyers Publication
Instructor at the National Institute for Trial Advocacy (NITA), the nation's leading provider of legal advocacy skills training for lawyers
Member of the Colorado Supreme Court Ethics Hearing Board
ADMITTANCES
Colorado Supreme Court
United States District Court – Colorado
United States Court of Appeals for the Tenth Circuit
MEMBERSHIPS
Colorado Bar Association
Denver Bar Association
Colorado Criminal Defense Bar
Colorado Alternate Defense Counsel
Colorado Respondent Parent's Counsel
William E. Doyle American Inn of Court – Past President
WRITINGS

The Remote Courtroom – Tips for Effective Virtual Advocacy by The Hon. Eric Johnson and Wadi Muhaisen, The Colorado Lawyer, August/September 2020Vol. 49, No. 8 [Page 20]
Effective Representation of the Arab Client, The Colorado Lawyer, December 2005 Vol. 34, No. 12 [Page 47]
Review of Colorado Civil Pre-Trial Handbook, The Colorado Lawyer, August 2008 Vol. 37, No. 8 [Page 117]

The Influence of "Fishing Expeditions on the American Criminal Justice System" {Translated from the Mandarin title), Co-authored with Professor Gao Yifei in the Social Science Front Journal Vol. 149 [Page 221] – Beijing, China. September 25, 2007
News & Blog