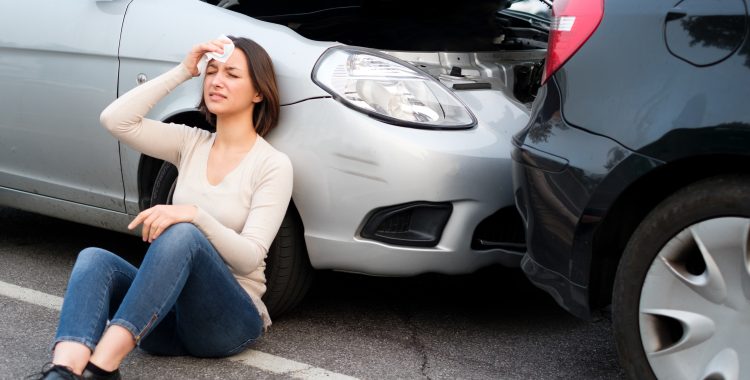 Personal Injury

We want to hear your story.
Have you been hurt or injured as a result of someone else's mistake? Have you lost a loved one as a result of someone else's negligence?
Has an insurance company contacted you about your recent car accident and offered you a settlement before you've begun recovery or received your hospital bills?
How do you know whether the offer is fair and will cover the cost of your injuries?
Where can you get help with your legal questions?
At the Colorado law firm of Muhaisen & Muhaisen, LLC, our attorneys and staff take great pride in helping injured people not only recover from their injuries, but also recover their lives.
The insurance companies have resources and lawyers fighting for them, you need Muhaisen & Muhaisen, LLC in your corner to advocate for you.
If you're suffering after a vehicle accident, work accident or slip-and-fall accident, or any other type of negligence, count on us for help getting your life back in order. We do whatever it takes to resolve your case inside the courtroom or out.
What is Personal Injury?
A personal injury entails bodily and/or emotional harm to you. Most commonly, personal injury is the result of a vehicle accident (like an automobile accident, big truck accident, motorcycle accident, boat accident or SUV/rollover accident) or a work accident (like a fall, a muscle strain, sprain or tear, back injury, repetitive use injury or occupational illness). Additionally, personal injury can also stem from medical malpractice, nursing home negligence or product liability. Toxic medicines, chemicals and environments sometimes are the cause for personal injury in the form of medical problems like mesothelioma, emphysema, asthma, chronic obstructive pulmonary disease (COPD), chronic bronchitis, deafness, repetitive strain injury and more.
Why Choose us?
In Colorado, personal injury cases hinge upon who is at fault for the cause of your injury and whether or not that party was negligent. If so, then you may be eligible for money damages from the negligent party. Oftentimes, that compensation comes from the negligent party's insurance company, who want to do everything possible to discredit your claim and pay you nothing.
What at first seems like a cut-and-dried personal injury case can quickly turn into a complex legal battle between insurance companies and lawyers. If you're not aware of all your options, the other side may take advantage of you. Having your own lawyer levels the playing field. More important is having a local legal team right here in Colorado and knowing they are available to answer your questions about the case. Our attorneys are dedicated to the open and helpful practice of law. Our entire team strives to provide great service to accident injury victims in Denver and the rest of Colorado. We take care of all the legal hassles so you can spend time getting your life back to normal.
Muhaisen & Muhaisen, LLC is one of the premier personal injury law firms in Colorado and service communities such as Denver, Aurora, Arapahoe county, Douglas County, Adams County, and etc. Our staff has more than 40 years of combined law experience and specialize in areas such as auto accidents, trucking accidents, motorcycle accidents, workers' compensation and premises liability. To schedule a consultation with one of our practicing attorneys, please give us a call at 303-872-0084 or complete our inquiry contact form.
". . .why not just call one of the law firms that advertise all over the tv?"
The answer is simple: Our Firm is not a "settlement mill" and we don't aim to settle most or all of our cases unless we give it the full attention it deserves. If negotiating a case is in your best interest, we have the experienced professionals to do it; if we cannot maximize what you deserve via settlement, we are ready and willing to go to court to vindicate your rights and make you whole.
From the first day you come to our firm, we will manage your case from many perspectives so that you can recover your life and lifestyle as much as possible.
We handle cases on a contingent fee basis: No recovery, no legal fee.
Contact us for more information and a FREE consultation on your personal injury situation.