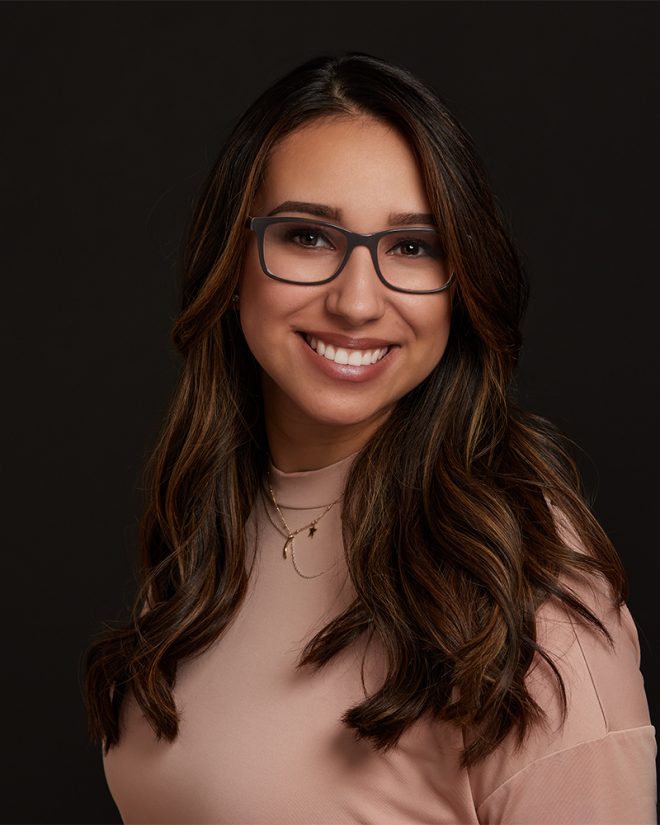 Ginahi Perez
Administrative Assistant
Perfect Vacation

:


Anything involving Disneyland!

Favorite Leisure Activities

:


Resistance training and reading

Favorite Animal

:


Shark

On my music playlist

:


Anything from Lindsey Stirling

Frequent Entertainment Source

:


Netflix

Device

:


Samsung Galaxy S8
Ms. Ginahi Perez serves as a pivotal member of the Muhaisen & Muhaisen, LLC team in her role as an administrative and office assistant. With years of dedicated service under her belt, Ginahi has consistently showcased her unwavering commitment to the firm. She has been instrumental in administering the firm's east office for several years, seamlessly integrating her proficiency in office management and administrative tasks.
Having collaborated with clients hailing from diverse corners of the globe, Ginahi boasts a keen understanding of multicultural client needs. Her inherent ability to bridge communication gaps, especially with her fluency in both English and Spanish, has made her an indispensable asset to our international clientele.
Beyond her role as an office assistant, Ginahi's skills extend into the realm of technology. Her adeptness in various computer programs and apps enhances the efficiency of the firm's operations, while her commitment to records management and client interface ensures an organized and streamlined process for both the legal team and our valued clients.
An alumna of the Metropolitan State University of Denver, Ginahi continually bolsters her knowledge to better support not just the management team, but also the legal assistants and attorneys. Her expansive skill set, coupled with her passion for serving clients, makes her a standout contributor to the success and growth of Muhaisen & Muhaisen, LLC.