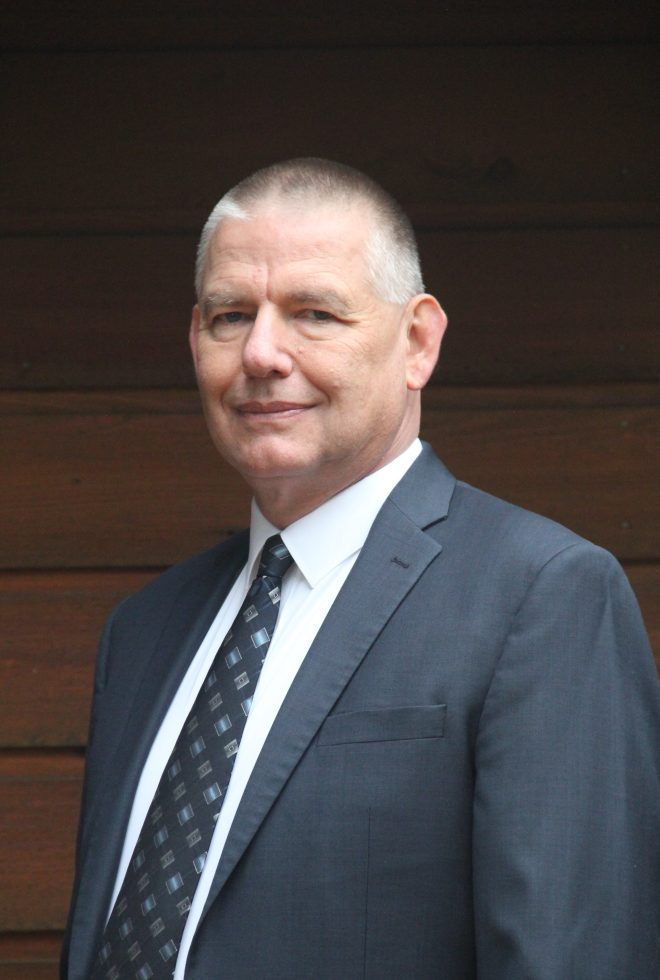 Perfect Vacation

:


Trips that involve spending time with my wife, learning about other cultures, or spending time with our three grandchildren (and their parents).

Favorite Pastime

:


I enjoy watching Denver's professional sports teams on television, woodworking, playing euphonium horn, and photography.

Favorite Animal

:


Jaguar

Books I Am Reading

:


Recently I have read books by or about early explorers of the jungles of Central and South America. I am intrigued by the forces of nature and by the early civilizations that have thrived there. And it is much easier to read the harrowing stories of jungle adventures than to follow their paths!

A Website or App I Frequent

:


Amazon

Device

:


iPhone (I am usually several versions behind)
Barry C. Bartel, Esq. – Attorney
Barry Bartel is an esteemed attorney with a diverse background in litigation and executive leadership. His multifaceted experience spans top Denver law firms, organizational leadership in the U.S., Bolivia, and Haiti, and projects throughout Latin America.
PRACTICE AREAS
Immigration and Civil Litigation
LANGUAGES
Spanish and Haitian Creole (limited)
BIOGRAPHY
Originally from La Junta, Colorado, Barry pursued his undergraduate studies at Bethel College, Kansas, before acquiring his J.D. from Willamette University College of Law. He is an advocate for diverse cultures, fueling his passion to guide individuals through the complexities of U.S. immigration.
Litigation.  With over fifteen years in Denver's leading law firms, Barry has an expansive litigation portfolio. He's distinguished himself in litigating royalty and ownership disputes, especially in the context of complex class action cases related to natural gas royalties. Additionally, Barry has adeptly managed commercial contract disagreements, leasehold interpretations, cases of fraudulent misrepresentation, governance disputes within various entities, commercial landlord/tenant issues, and intricate jurisdictional challenges. Notably, he's also represented tribal entities under Federal Indian law. Beyond direct litigation, Barry's approach to advocacy encompasses dispute prevention, thorough assessment, negotiation, mediation, and managing appeals.
Leadership.  Barry's leadership journey has enhanced his legal perspective. His legal analysis is enhanced by the depth and breadth of skills of executive leadership roles that interrupted and augmented his legal career and helped Barry appreciate different cultures.  Barry devoted three years in service roles helping marginalized populations improve their standard of living as coordinator of a rural development project in Haiti (1985-1988) and five years as co-director (with his wife) of a 70-member multicultural team managing projects in Bolivia (1998-2003).  He later served as president of his alma mater, a liberal arts college in Kansas (2006-2009).  In addition to organizational consulting through Bartel Solutions, LLC, Barry deepened his skills and clarified governance structures while directing a Colorado-based non-profit supporting sustainable agriculture projects in Latin America (2017-2019).  He has also provided leadership for local, regional, and national Mennonite church entities and has served on numerous boards, currently serving on the Mennonite Education Agency Investment Committee managing endowment funds for educational institutions.
Personal Insights. Barry has resided in metro Denver since 2010 with his wife, Brenda, an elementary music teacher. Their family, including their children and grandchildren, remains central to their travels. Passionate about cultural immersion, Barry is also a keen photographer, a euphonium horn player, and a woodworker.
EDUCATION
Bethel College, North Newton, Kansas, B.A. in Mathematics, Peace Studies, and Bible and Religion
Willamette University College of Law, Salem, Oregon, J.D. and Certificate in Dispute Resolution
ADMITTANCES
Colorado Supreme Court
United States Immigration Courts
United States District Court – Colorado
United States Court of Appeals for the Tenth Circuit
MEMBERSHIPS
Colorado Bar Association
Denver Bar Association
American Immigration Lawyers Association
SELECTED PUBLICATIONS
In addition to numerous columns and articles regarding organizational governance issues, conflict management, and cross-cultural dynamics over the past decade, Barry's publications include:
"Supreme Court to Hear Case Threatening Winters Indian Water Rights Doctrine," Native Law Group newsletter and web eNews Insights (Contributors Frances C. Bassett and Barry Bartel, November 29, 2022
"Planting Seeds of Interculturality," Mountain States Mennonite Conference Zing! (April 2020 p. 1)
"CMT Column…. Root Causes," Mountain States Mennonite Conference Zing! (November 2019 p. 5)
"CMT Column…. Intercultural Hospitality," Mountain States Mennonite Conference Zing! (June 2019 p. 4)
"Colorado Gas Royalty Law: The Intersection of Implied Covenants and Class Treatment," The Colorado Lawyer, Vol. 43, No. 11 (November 2014 pp. 57-60), available with credentials at http://www.cobar.org/tcl/tcl_articles.cfm?articleid=8717, selected for inclusion on Westlaw as a "significant article," available at 43-NOV Colo. Law. 57
"Med – Arb as a Distinct Method of Dispute Resolution: History, Analysis, and Potential," 27 Willamette Law Review 661 (1991).
Animation in Haiti: MCC Haiti's Experience with Rural Community Development (MCC Occasional Paper No. 8, 1989)
"The Legacy of Duvalier: Haiti's Tough Transition from Dictatorial Rule," 17:1 MCC Peace Section Newsletter (January-February 1987) pages 1-3
Communication Skills and Conflict Resolution (Faith and Life Press 1983), revised as Let's Talk: Communication Skills and Conflict Transformation (Faith and Life Press 2000), Spanish translation Dialoguemos: Técnicas de Comunicación y Transformación de Conflictos (Semilla 2006).
"The Migrant Workers Convention: Its Place in Human Rights Law," 25 International Migration Review 771 (1991) (with Professor James A.R. Nafziger)