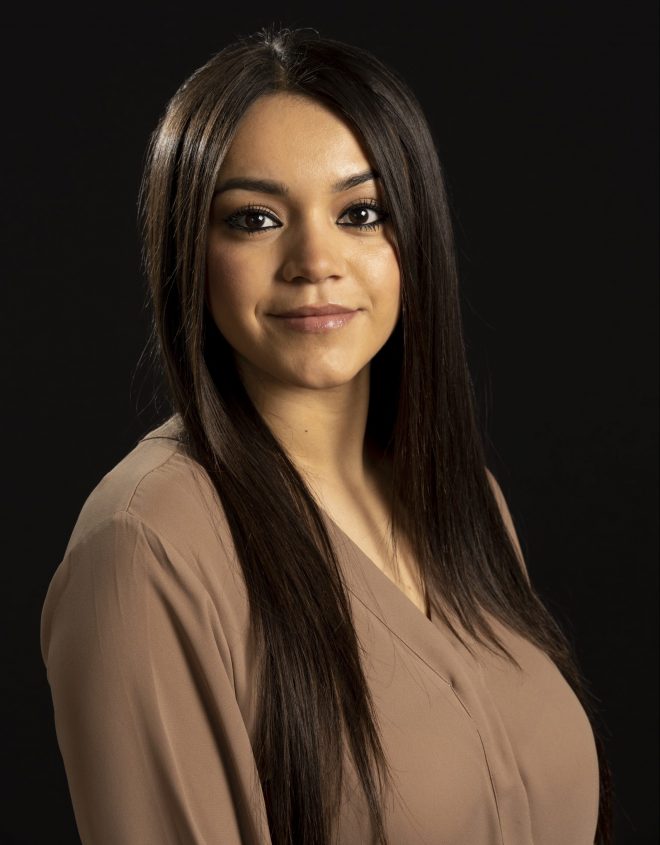 April Hernandez
Legal Assistant
Perfect Vacation

:


Bora Bora, French Polynesia

Device

:


Iphone

Favorite Color

:


Burgundy

Food Spice Tolerance Level

:


10

On her playlist

:


The Weekend

A Website or App I Frequent

:


Instagram
April Hernandez is a seasoned office administrator and legal assistant at Muhaisen & Muhaisen, LLC, stationed at our downtown office. With years of rich experience supporting civil litigation processes, April has honed her skills in the meticulous preparation of pleadings, discovery, and trial materials. April also stands out as an accomplished paralegal in criminal law. From facilitating discovery support to serving as the crucial interface between clients, investigators, and legal professionals, her comprehensive understanding of the criminal justice system has proven invaluable to our team.
April's linguistic proficiency in both Spanish and English further elevates her contribution to the firm. Not only does she effectively assist our attorneys in navigating complex civil litigation and criminal law scenarios, but she also offers unmatched Spanish translation and interpretation services, ensuring every client is heard and understood.
In her multifaceted role, April handles an array of responsibilities which spans across accounting and billing, client intake and consultation, as well as drafting diverse litigation documents and other legal forms. With a diligent approach to her work, April frequently engages in direct communications with court clerks, mediators, prosecution offices, and counterpart law firms, ensuring seamless coordination at every stage of the legal process.
April's dedication and unwavering commitment to excellence embody the values and standards of Muhaisen & Muhaisen, LLC. Her in-depth experience and multifaceted skill set make her an essential pillar of our firm.