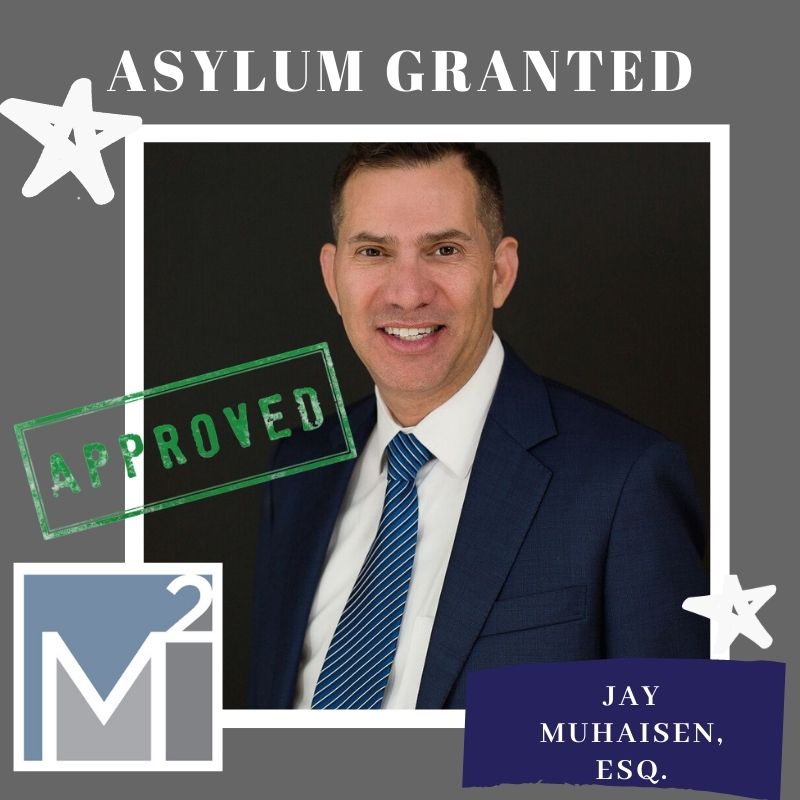 BREAKING – Muhaisen & Muhaisen, LLC Partner Jay Muhaisen has just won yet another Asylum trial! Congratulations to our client who has persevered through danger and flight from his native land,
In the United States, Asylum has two basic requirements. First, asylum applicants must establish that they fear persecution from the government in their home country. Second, applicants must prove that they would be persecuted on account of at least one of five protected grounds: race, religion, nationality, political opinion, or particular social group.
The legal path is wrought with difficulty and in many cases, such as Obang's case, USCIS denied the application. The U.S. Government put our client in removal/deportation proceedings and so he turned to Muhaisen Law for help.
After taking the matter to court and years of protracted process, Jay Muhaisen and his client prevailed at trial and the Court GRANTED his asylum petition.