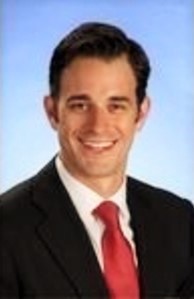 Mark J. Malone, Esq.
Associate Attorney
mark@muhaisenlaw.com
Phone: 303.872.0084
Perfect Vacation: Any place with a Golf Course and Beach
---
Favorite Pastime: Golf & Hockey
---
Favorite Sport: Hockey.
---
Favorite Animal: Great White Shark
---
Favorite Sports Team: Pittsburgh Steelers
---
A Website or App I Frequent: tsn.ca
---
Device:
iPhone 6
Mark J. Malone, Esq. – Larimer Square Office
Mark Malone practices in the areas of civil litigation (including commercial and personal injury disputes), Commercial and Business Law, Workman's Compensation, and Cannabis Law. He earned his B.S. in Business, cum laude, from Nichols College and his law degree from the Duquesne University School of Law.
Prior to joining Muhaisen & Muhaisen, LLC as an associate attorney, Mark was a General Counsel and Compliance Officer for an emerging Colorado company, and spent three years handling complex litigation matters in State and Federal Court in Pennsylvania. Mark has unique and extensive experience litigating cases on behalf of personal injury Plaintiffs as well as defending such claims and working on behalf of insurance companies. Mark drafts a full range of business legal documents, including; corporate leases, partnership agreements, sales contracts and corporate formation documents.
Mark brings lawsuits for utility companies under the Colorado Excavation Requirements Statute, C.R.S. §§ 9-1.5-101, et seq., also known as "The Dig Statute," which establishes requirements for the location and marking of underground utilities prior to excavation. Muhaisen & Muhaisen, LLC represents utility companies when their utilities are damaged. Click here for more information about Utilities Damages Law
Mark also specializes in issues pertaining to the cutting edge area of Cannabis and Marijuana Law, and comments on related issues local and national media.
MEMBERSHIPS AND ADMISSIONS
•  Admitted to practice law in Colorado and Pennsylvania
• Former Secretary of the Pennsylvania Interscholastic Hockey League (PIHL)
• Colorado Bar Association
• Pennsylvania Bar Association
• Admitted to the Supreme Court of Pennsylvania and the United States District Court for the Western District of Pennsylvania
• Executive director of the Cannabis Business Alliance
Muhaisen & Muhaisen, LLC respect Mark's abilities as an attorney so much, that it has retained his services despite his loyalty to the Steelers.