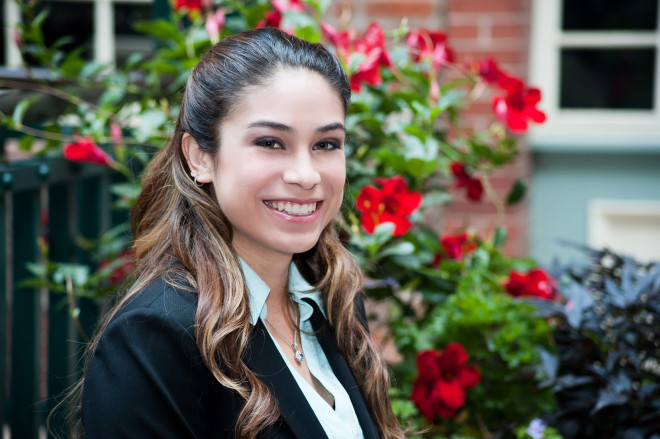 Cristina Reyes
cristina@muhaisenlaw.com
303.872.0084
Perfect Vacation:
Argentina's Patagonia
---
Favorite Pastime:
Reading. Fiction, biographies, historical fiction.
---
Favorite Sport:
Soccer
---
Favorite Animal: Tiger
---
On my MP3 Player:
Shakira-Ciega & Sordomuda
---
A Website or App I Frequent: goodreads.com
---
Device: Anything Apple
Cristina Uribe Reyes
Cristina Uribe Reyes represents clients before the U.S. Immigration Court and in personal injury matters.
PRACTICE AREAS
Immigration Law
Personal Injury
EDUCATION
Ottawa University B.A.
University of Denver College of Law J.D.
BIOGRAPHY
Cristina is an Attorney primarily working with a wide variety of immigration cases. Cristina was born in Guadalajara, Jalisco, México, but was raised in Denver, Colorado since a very young age.   Cristina started working in the immigration field by fighting for the passage of the DREAM Act, which proposed to give legal status to undocumented students. Her passion for working in the immigration field comes from her own experiences of living in the U.S. as an undocumented immigrant. Cristina understands the immigration process, not just as an attorney, but as an immigrant navigating the system to earn her Legal Permanent Residence.
MEMBERSHIPS
American Bar Association
Colorado Bar Association
American Immigration Lawyers Association (AILA)
ADMITTANCES
Colorado
LANGUAGES
Spanish