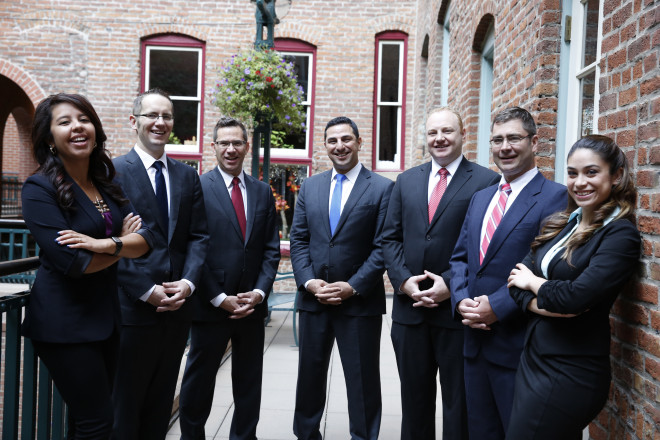 Muhaisen & Muhaisen, LLC is Committed to Our Clients
We help people solve problems, taking pride in improving our client's lives by finding innovative solutions to achieve strategic results. We provide a high level of personalized service to every client and give each case the time and attention it deserves. As a full service law firm, we are completely dedicated to protecting families and businesses in the greater Denver and Colorado area. From family law and civil litigation, to criminal defense and immigration law, we are equipped to handle a wide range of concerns.
Standing with you. Protecting your rights. Protecting your future.
When you are facing a legal issue, finding a lawyer you can trust is crucial. At Muhaisen & Muhaisen, LLC, we take time to build strong, long-term relationships with all our clients. We serve individuals, families, and businesses throughout Colorado and beyond.
Our attorneys have extensive courtroom experience, and we will always be ready to protect your rights in court. Using our extensive litigation and negotiation experience, our first priority is always to get the best possible results for our clients. Our attorneys are in demand for media appearances as well as for educating other attorneys in the craft of trial practice.
Practice Areas
If you face criminal law charges, family issues, or want to protect your rights in civil court, when you enter either of our Denver area offices, our attorneys and staff will take the time to listen to your concerns and genuinely care about your situation. Building real relationships with our clients, we will come up with a plan that helps you achieve both your immediate and long-term goals. We can guide you through the legal process for any concerns you may have, including: